Secure Systems & Information Assurance (SSIA)
Global Reach, Local Support
Emcon Canada, Emcon US and Secure Systems & Technologies (SST) in the UK, form Secure Systems & Information Assurance (SSIA) - a business unit of Spectrum Control.
SSIA is a leading global provider of TEMPEST solutions as well as security hardening, EMSEC Cabinets, and TEMPEST Testing.
We've been serving the government and defence industries for over 30 years through design, development and manufacture of innovative solutions that solve the most complex of TEMPEST and IT security problems.
Offering an extensive range of standard and custom products, we deliver secure solutions and reliable customer support throughout the entire product life-cycle.
Making use of our state-of-the-art design tools and engineering expertise, and our in-depth knowledge of Emission Security (EMSEC) standards, we develop and maintain products and services that protect sensitive or classified information from compromise or breach which can lead to financial, political and/or life-threatening consequences.
We also offer a range of services including Rapid Prototyping and TEMPEST Certification Services.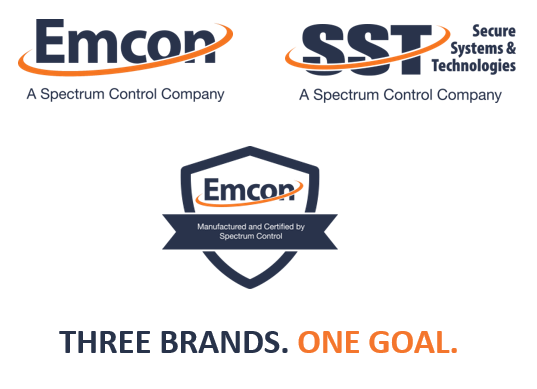 Three Brands.
One Goal.
To be the leading global supplier of highly reliable, engineered TEMPEST, secure and integrated solutions. We help our customers to operate their equipment effectively in all sensitive environments.
Locations
Gloucester UK: Home to our SST brand, this facility is the only purpose-built facility in the UK that houses a TEMPEST design and manufacturing operation, and an NCSC accredited TEMPEST test and certification facility all under one roof.
Kanata, ON, Canada: Emcon Canada's site is the only Canadian based, vertically integrated TEMPEST design, build & test facility.
State College PA: Dedicated TEMPEST testing & manufacturing facility in State College. And home to our Emcon US team.
Trusted provider of government-certified solutions that solve the most complex TEMPEST, secure IT, and cyber security problems.